Fifty percent off everything—all my WTF erotica on Smashwords! One week only, March 6 through 12.
E-Read Erotica Reviews: I love a writer who can go from zero-to-nasty in six seconds, in excruciating and luridly vivid detail. It is just filthy and open and sexy and close-up-camera porn and I love it. Unafraid. Downright nasty. Did I just read that? Hardcore textual sex.
A sampling from my Smashwords catalog (click on the cover for an excerpt):
Taken Hard in the Woods: Crazy, nonstop explicit guy-on-guy sex, plus a gay 4-way, followed by a 3-way with a randy small-town whore: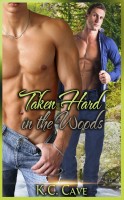 ---
Titillate! No-holds-barred, genre-crossing erotic short stories and flash fiction: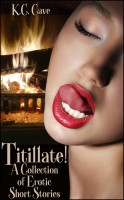 ---
Trans Action: Explicit lesbian sex between a woman and a woman in transition: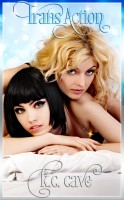 ---
The XXX Weekends: A caged and cuckolded husband, big black cock, a lesbian tryst in D.C. recorded for posterity: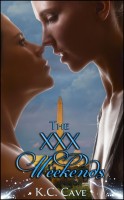 ---
The Parasol: On the eve of the Civil War, Melanie's love life sucks, what with her plantation-owning husband away to militia trainings and state's rights conferences. The house servants are swooning over Big Jim, a black field hand who's big in every sense. Soon, Melanie's cornfield trysts are filling her needs—until the Master of Oglethorpe confronts the randy 19-year-old: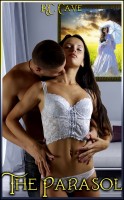 And lots more! Sale ends March 12!